Energy Performance Certificate
We can arrange for your EPC be prepared at a cost of £55
Energy Performance Certificates (EPC) have been introduced to help improve the energy efficiency of your home.
If you are selling or renting out a home you now need to provide a certificate by law. If you are buying, or taking a tenancy you should ask to see the EPC as soon as possible in the transaction. The certificate provides 'A' to 'G' ratings for the building, with 'A' being the most energy efficient and 'G' being the least, with the current average being 'D'.
We work with accredited energy assessors to produce Energy Performance Certificates alongside an associated report which suggests improvements to make your property more energy efficient.
Our Energy Performance Certificates also provide a detailed recommendation report showing what you could do to help reduce the amount of energy you use and your carbon dioxide emissions.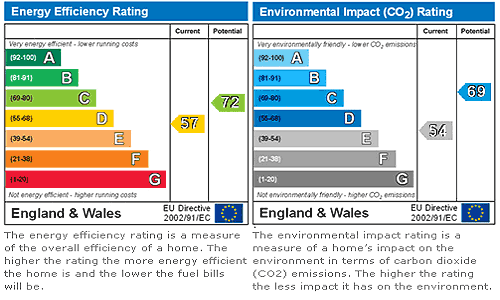 The report lists:
Suggested improvements, like fitting loft insulation.
Possible cost savings per year, if the improvements are made.
How the recommendations would change the energy and carbon emission rating of the property.
The certificate also contains:
Detailed estimates of potential energy use, carbon dioxide emissions and fuel costs.
Details of the person who carried out the EPC assessment.
The energy efficiency of the property .
Contact Debbie Ingham (Burnley) or Julie Dunleavy (Padiham) for further information about EPC 's and for details of all our Residential Conveyancing Services.